TDD low Pressure DTH Drill Hammer T80II is very popular in international Physical exploration field.
TDD Low Pressure DTH Drill Hammer T80II drill holes from 75mm to 80mm.
Advantages of TDD Low air pressure DTH hammers:
low pressure DTH hammer belongs to the valve-type central exhaust hammer, which has good effect of discharging rock powder, reduces repeated crushing of rock debris, reduces the wear of the drill bit, and improves the drilling efficiency;  Using the latest rock drilling theory to design the internal structural dimensions of DTH hammer, DTH hammer will achieve the desired energy transfer, with a single impact power, faster rock drilling and lower air consumption; Using the best quality raw materials and the most advanced processing technology, the performance is more stable and the life is longer. Easy to disassemble, low failure and easy maintenance.
Scope of application: Mining, quarrying, road construction and other engineering drilling blastholes, landslide protection, dam site reinforcement, anchoring and other engineering holes, geothermal source air conditioning, hydrology, water wells and other fields.
Different designing makes TDD DTH drill hammers are suitable for various Physical exploration conditions.
TDD DTH Drill Hammer T80II For Physical exploration
| | |
| --- | --- |
| Hammer Name | DTH drill hammer T80II |
| Model | T80 |
| Item Number | 082000000 |
| Drilling Diameter(mm) | 75―80 |
| Hammer Length(mm) | 756 |
| External Diameter(mm) | Φ67 |
| Weight(kg) | 14 |
| Working Pressure | 0.5-0.7 |
| Air Consumption(m3/min) | 3 |
| Torque(N•M) | 75 |
| Lmpact frequency | ≥810 |
| Connect ion thread | Φ44.5-6 |
| Bit Shank | SPM80II |
We can supply all series of drilling equipment and drilling tools
By using high-quality raw materials, utilizing advanced craft technologies and imposing strict quality inspection, the product range covers:Down the hole hammer and bits(dth hammers and dth bits),drill pipes, threaded drilling bits, reverse circulation hammers and bits, shank adapters and coupling sleeves, drilling rig, air compressor and spare parts for drill equipment.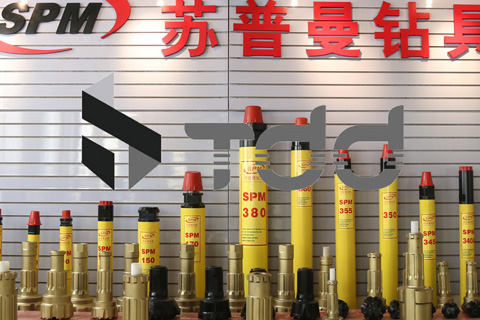 1、TDD have been focusing on well drilling field for 16 years,TDD ,Born for drilling.
2、Rich experience on well drilling construction sites,
3、Technical support and whole drilling equipment supplied by TDD company
4、TDD is awarded the national patents on many inventions,TDD continue to increase investment in research and development, technological innovation.
5、TDD offer professional logistics solution based on LCL and FCL by air, sea ,also land way.
TDD Low Pressure DTH Air Drill Hammer T80II is very popular in international Physical exploration field.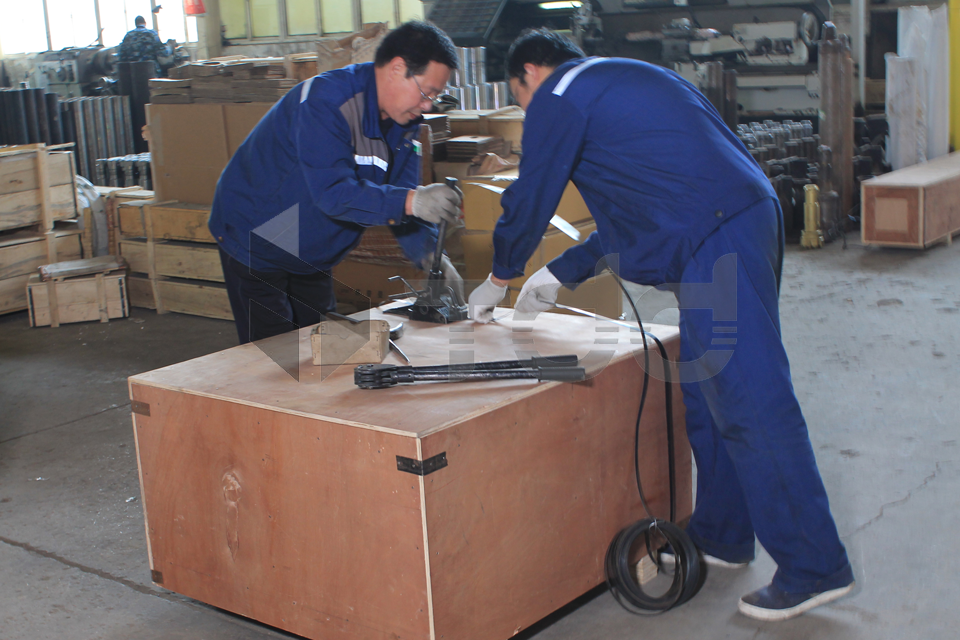 We offer LCL and FCL services by air, sea ,also land way to Russia.
If you want to know more products,please enter TDD official website:http://www.jingangsupuman.com